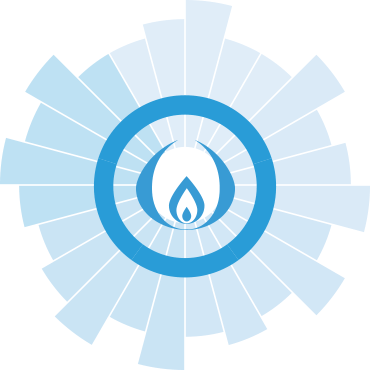 SMS is a coherent multi-module system, dedicated for underground gas storage facilities operators. The system is a complex storage management center, supporting key commercial management processes.
Depending on number and type of gas storages, diversity of storage users, existing IT-environment, governmental and customer's requirements and standards, those processes can be adapted individually. The mainly supported processes include contract management, nominations execution, dispatching and stored gas balancing and reporting. According to customer's requirements anyhow, all communication channels between gas storage market participants and the invoicing processes with storage users can be established.
Processes are handled fully automatically, by using the workflows automation mechanisms available on the gasLUX platform.
Inventory Management: Configuration of properties and parameters of the storage facility, including storage space, maximal and minimal flow rates, nomination's lead time, storage periods and other global parameters.
Contractors Management: SMS allows adding new contractors, configuration of contractor's key data, including postal addresses, invoicing information, electronic communication data, activity status. Depending on configuration, system allows to distinguish various types of contractors, according to cooperation models.
Contracts Management: Management of contracts between storage operator and shareholders or customers. Contracts reflect the bundled and unbundled products for short and long time horizon. Active contracts are the base for calculation of nomination limits.
Nominations: Functionalities of this module allow fully automatic execution of nomination processes and exchange of all necessary information between the gas storage market participants, according to TPA rules.
Dispatching: This module is responsible for nominations processing/distribution and verification procedures, including process of matching the nominations with TSOs. It's functionalities enable all required communication between the participants.
Items Exchange: Storage users are allowed to exchange contracted storage capacities and stored gas between each other. The module allows publication of secondary market offers, responding to published offers and finalizing the exchange deals. The process is supervised and finally approved by the storage operator.
Balancing: System allows complete tracking of gas accounts balances for all storages and all storage users, as well as steering and balancing accounts. All operations influencing gas accounts are automatically considered by the system, assuring a steadily available up to date information.
Reporting: Reporting functions allows to execute customized reports based on all business data stored in SMS. The reports can be designed flexibly by SMS users with utilization of MS Excel. System supports automatic REMIT and AGSI+ reports generation.
Other commercial modules

Gas
Communication Control
Communication
More details
Billing
Reporting System
Invoicing
More details